After months of planning and budgeting, your wedding day is finally here! It is now that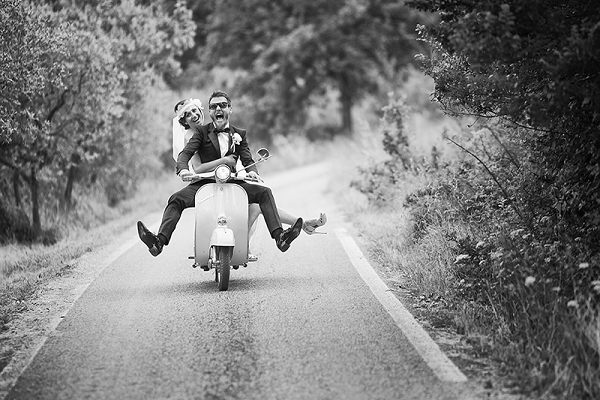 time where you get to sit back and enjoy yourself after all that hard work, right? Well… sort of. The number one regret that most brides have is that they did not get all of the photos that they intended of their big day.  While it is going to be impossible for someone to capture every single memory on film, you can avoid that same regret by following this simple checklist. It is so simple that you do not even have to carry it with you the day of the wedding!
Make a list of all of the important wedding shots that you want your wedding photographer to capture. This list should be special shots that are meaningful to you and not the obvious ones. Your wedding photographer is already going to know that they need to get photos of you cutting the cake and tossing the bouquet. This list should be for other photos that you want and may forget to ask about later: maybe you want a sunset photo with just the two of you, or a photo of you taking a quiet moment before you join the reception. Maybe your great Aunt is visiting and you want to make sure you get a photo of just the two of you. Either way, write them down, and go over the list with your photographer so they can make sure to pull you when it is time for those photos.
While your wedding photos are going to be important – after all they are the memories that you will take away from the wedding – it is also possible to take too many photos. Let the photographer get the outdoor wedding photographs that you want, and some that are inside as well, and then go and enjoy your wedding! The photographer will keep shooting, and you will likely have some great candid photos that may be even better than the ones that you posed for.
Another big mistake that couples make when it comes to their wedding photography is that they have too many photos where they pose. Posed photos are great, but they are also… posed. You want photos that show how much you enjoyed your day, so try to skip doing 100% posed shots. Chances are good that your favorite photos of the day will be ones that look almost unintentional: things like your new spouse whispering in your ear during the toasts, a good belly laugh on the dance floor, dancing with your three year old cousin. These little moments can not be posed, so do not spend the whole night trying.
As important as it is to have a list of shots that you want to make sure your photographer gets, it is equally important to provide a list of shots that you do NOT want them to get. Make sure that you talk to your photographer before they start shooting and let them know if there are any photos that you do not like.