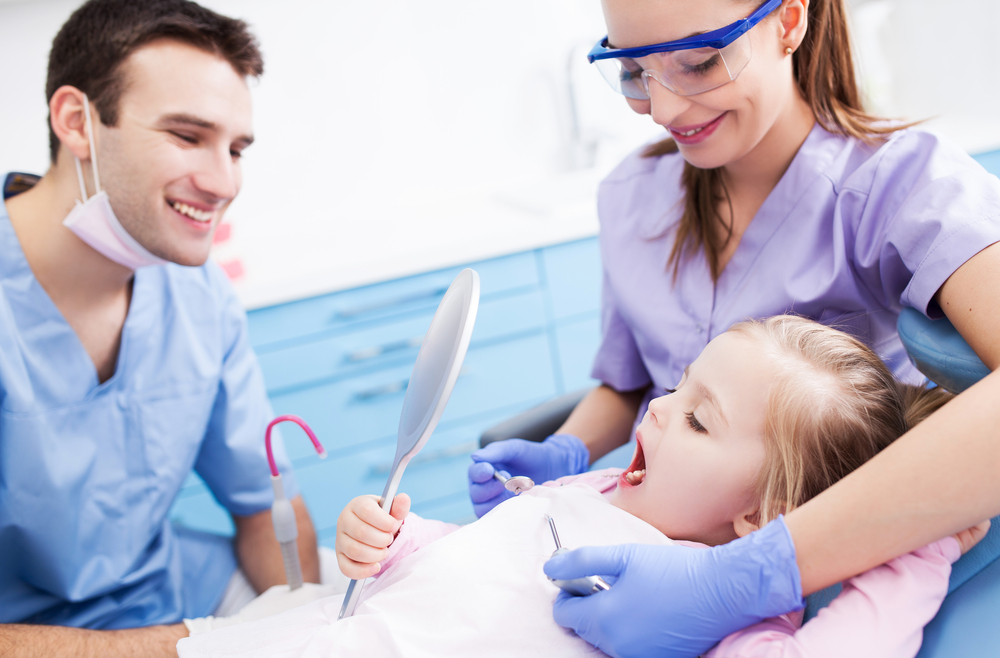 Children can be frightened of going to the doctor and this does include having to visit the orthodontist. It is important for you to make it easier for them to go to the doctor, preparing them so that they are not afraid. This will make it easier for them to get the treatment they need without any added stress. If you want to ensure they have an easier time of going to the orthodontist, we have some suggestions.
Explanations: It can be a good idea to explain to your children or child what an orthodontist is. You do not need to be too scientific about it. You can explain that they are people who take care of teeth. This will go a long way to making them feel more comfortable with the visit and will let them not be scared of future ones.
Answer Questions: If your child has questions about their visit, take the time to answer them. Many times, children display their anxiety at a new situation by asking lots of questions. Not answering them can feed the fear or anxiety they may already feel.
Pre-Appointment: One of the more stressful parts of this experience is going to a place they do not know. It can be a great idea to take your child on a visit to the orthopedist's office before they go to their actual appointment. This will make them feel a bit more at ease with the whole experience. This is especially important if they are going to get fitted for braces, since this is an already stressful experience.
Tools: There are many online tools that you can use to help your child prepare for their visit. There are short videos your child can watch about the process of going to the doctor. There are even picture books available that can help calm their fears about their upcoming visit.
Bring a Toy They Like: A good idea when your child sees the orthodontist for the first time is to bring along their favorite toy. This can make them feel at ease, curbing their stress. Most orthodontists will have no problem with a child bringing in their favorite toy to the consulting room.
Child-Friendly Doctor: It can be very important to turn to an orthodontist that is experienced with working with children. The more experienced they are, the more their staff will be ready to make a child feel safe.
Your child deserves to have the best possible experience when it comes to a visit to the orthodontist. If they need braces or other serious dental help, having a good first experience is vital. To do this, you should take the time to explain the basics to your child, including what they will be going through. The worst part of an unknown situation for a child is the stress of not knowing what to expect. By erasing this worry, you can make sure that you give your child the best possible experience. Turn to a clinic like Amazing Smiles Orthodontics for a child-friendly space.